Have an emergency with your WordPress site? Call us immediately : UK: +44-20-32909606, USA: +1-646-666-9606
Get Instant WordPress Support
Immediate Response
We understand how important is time when you need Emergency support, hence we provide Instant response.
Dedicated WP Expert
A dedicated WordPress Expert is assigned to you for faster resolution of your WordPress issue.
24/7 Availablility
We are open 24 hours a day and 7 days a week. we are available whenever you need our help.
Years of Experience
Our team has been fixing complicated WordPress issues since last 10 years. We have dealt with them all.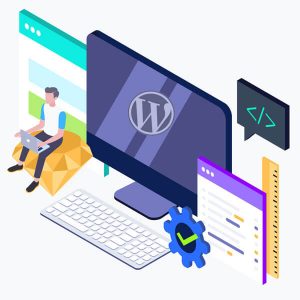 We are skilled, highly experienced WordPress experts and trouble-shooters. When technology works, it is an amazing, powerful tool. However, when things go wrong, the consequences can be dire. We know what can go wrong, and more importantly, we know how to fix it when it does. And we understand that time is of the essence in an emergency. 
Even the most high-tech sites like the Pentagon have been hacked. These threats are a possibility for any website, big or small, and they need emergency treatment. A hacked website also gets blacklisted by search engines, and it directly impacts adversely on rankings.
Many major websites have crashed because of a sudden surge in traffic. The chances are that things will go wrong in the early hours of the morning, on the weekend, when your developer has gone fishing and can't be reached – because that's when these things seem to happen.
Here are just a few of the things that can go wrong on your website when its hacked:
Hackers can fill your site with embarrassing images, or compromise your user confidentiality – to name just two possibilities.
Your site gets mentioned on national TV, and traffic spikes. Which is wonderful – but your server can't handle it, and your entire site crashes just when more people are targeting it than ever before.
You install or update a plugin – and your entire admin section disappears, or the whole site starts playing up.
Your site suddenly slows down inexplicably, at just the time most of your users are on it.
Strange characters suddenly show up all over your site, and nothing you can do eliminates them.
You need changes made to your site urgently and you need instant WordPress support.
You see an error message in your website and need to fix your website urgently.
You need to fast-track, custom development of a theme or plugin because the competition is hot on your heels.
We understand that when things go wrong on your site, it is an emergency and has to be fixed as soon as is possible. We know that when catastrophe strikes, you need someone reliable to sort it out without delay. We have an experienced WordPress developers team, and we know how to deal with every kind of emergency that could strike your site.
We take all steps necessary to help website owners with any emergency as follows:
We take immediate steps to minimize damage to your site from any hacking attempt and protect your online reputation.
Troubleshoot any error in your WordPress website.
Move your site to a powerful, managed cloud platform to instantly increase the amount of traffic your website can handle.
Optimize your WordPress website to make better website load time.
Fast-track development of your website.
Restore your website to a previous state when it was functioning well.