WordPress Emergency Support just a call or chat away.
Have an emergency with your WordPress site? Call us immediately : USA: +1-646-666-9606 or UK: +44-20-32909606 or Initiate Live Chat for Instant WP Help.
Get Instant WordPress Support
Immediate Response
We understand how important it is time when you need Emergency support. Hence we provide Instant response.
Dedicated WordPress Expert
One of our dedicated WordPress Experts will help you with the immediate resolution of your WordPress issue.
24/7 Availablility
We are open 24/7 every day. We are available whenever you need our help.
Years of Experience
Our team has been fixing WordPress issues of hundreds of websites for the last ten years.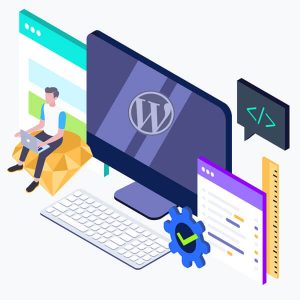 We are skilled, highly experienced WordPress Emergency Help experts and trouble-shooters. When technology works, it is an amazing, powerful tool. However, when things go wrong, the consequences can be dire.
We know what can go wrong, and more importantly, we know how to fix it when it does. And we understand that time is of the essence in an emergency with a WordPress site.
Even the most high-tech sites like the Pentagon have been hacked. These threats are a possibility for any website, big or small. If your website is hacked or infected with malware, it will need immediate help to clean up malware and make the site secure from future attacks.
A hacked website also gets blacklisted by search engines, and it directly impacts adversely on rankings. So, make sure that you get help with your site ASAP. Check our WP Malware Clean UP for immediate help in cleaning up your Hacked WP site.
We understand that when things go wrong on your site, it is an emergency and has to be fixed as soon as is possible. We know that when catastrophe strikes, you need someone reliable to sort it out without delay. Furthermore, we have an experienced WordPress developers team, and we know how to deal with every kind of emergency that could strike your site.
We take all steps necessary to help website owners with any emergency as follows:
We take immediate steps to minimize damage to your site from any hacking attempt and protect your online reputation.
Troubleshoot any error in your WordPress website.
Move your site to a powerful, managed cloud platform to instantly increase the amount of traffic your website can handle.
Optimize your WordPress website to make better website load time.
Fast-track development of your website.
Restore your website to a previous state when it was functioning well.
When you contact WPBOYS for WordPress Emergency Support, this is what you can expect:
You will hear back from one of our WordPress experts almost immediately. 
We know that you will not stop worrying until the problem is sorted out, so we undertake to update you every four hours or as early as we can. 
Our professional WordPress Emergency support team will follow high standard in delivering services, so you can be relaxed that your data is safe with us. 
We have a delivery time of 24 hours or less on emergency services. 
There is no problem too big or too small for us to handle. We give all issues equal important, with main goal to get the broken WordPress site fixed with Urgency. Call WordPress Emergency Support Now @ +1-646-666-9606 or Initiate Live Chat for Instant WP Help.
Frequently Asked Questions
You can contact our support team via the phone number or the live chat option to discuss about the issue you have with your website and you will receive guidance on getting the issue resolved ASAP.
It totally depends on the issue. But normally, we try to resolved any emergency issue in WordPress website within the same day.
You can subscribe to
WordPress Maintenance Packages
available here, for continuous support for your website. It will help you save a lot of time and many security issues. Its like, having your own support team, ready to help you whenever you need.
Our Clients Love Us

These guys literally helped me fix my site from a huge issue during my black Friday sale. got the job done in 3 hours despite it being a hardcoded issue, they managed to find the problem and made the required...
Ali Rehmoun
USA
Sports Templates

Fast, polite, and highly skillful. A WordPress genius. I was worried about security about letting someone remotely go into my site. So we did a Screen Share and talked via Audio, I got to watch Kumar work and explain to...

When they say experts, they mean it! Twice, they have been able to fix our website (both desktop and mobile versions) when no one else could! If you have WP problems, or website issues, Kumar and the team at WPBoys...
Lauren Hyman
Wright's Indian Art

We were at a point where we going to scrap the web site and start again, WPBoys fixed it in a few days and created a long term solution for our site with new cloud based server and removing malware...